newspaper in education
Funds to support the NIE program are raised through a variety of means throughout the year.
Subscriber Donation
When paying your subscription, you are able to make a donation to the NIE program by checking the box on your invoice and providing the amount you would like to donate. This donation can be added to your invoice amount when returning your payment.
Vacation Donation
Going away and need to stop your newspaper delivery? The value of your vacation papers will be used to provide free access to the digital edition of the newspapers and educational resources for local students. So when you call to stop your service, don't just take a vacation…. make a donation.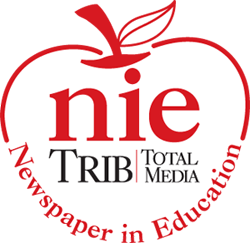 Our Mission
"Literacy is essential for the future success of our students and the viability of the community we serve. The Newspaper in Education (NIE) program is dedicated to strengthening literacy by providing educators with access to the digital edition of the newspapers, quality instructional material and training that will enrich the curriculum and assist in teaching reading, writing and thinking through the use of the newspaper.

It is the mission of our NIE program to collaborate with businesses, corporate partners and other organizations, foundations and individuals to create partnerships that will provide teachers with materials and create a fun and motivational learning environment that will encourage a lifetime of reading."
---