newspaper in education
To start accessing Trib Total Media eTRIB (digital replica) please fill out the information below and submit.
Once your request is processed, you will receive an email with your username and password.
Please review your information before submission.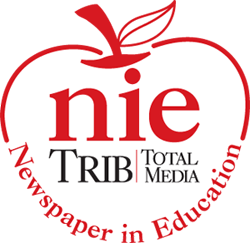 Our Mission
"Literacy is essential for the future success of our students and the viability of the community we serve. The Newspaper in Education (NIE) program is dedicated to strengthening literacy by providing educators with access to the digital edition of the newspapers, quality instructional material and training that will enrich the curriculum and assist in teaching reading, writing and thinking through the use of the newspaper.

It is the mission of our NIE program to collaborate with businesses, corporate partners and other organizations, foundations and individuals to create partnerships that will provide teachers with materials and create a fun and motivational learning environment that will encourage a lifetime of reading."
---